1 tag
Life Lesson #172
The world is an awful, shitty, soul-crushing place full of lovely, wonderful, talented people.
1 tag
1 tag
1 tag
1 tag
1 tag
1 tag
1 tag
3 tags
1 tag
Life Lesson #157
You only live once… and probably only for another 2 months. #2012
2 tags
"There is a vitality, a life force, a quickening that is translated through you..."
– Martha Graham
1 tag
Life Lesson #134
"Be yourself" has to be the most over-used cliche in every aspect of life, but that's because it's the one we listen to the least. 
1 tag
1 tag
Life Lesson #130
Nothing great in my life has ever come from me sitting back, analyzing a situation, and mapping out what I'm going to do.  (I sort of just had this realization right now so I'm not sure if it makes complete sense. I'll work on it more later, but I figured I'd be a hypocrite to not put it out there as is.)
1 tag
1 tag
1 tag
1 tag
"I keep my ideals, because in spite of everything I still believe that people are really good at heart." - Anne Frank This quote has always been mind-blowing to me. She went through all she did and still wrote this down. And she wrote it in her diary, which she didn't plan on anyone seeing. By comparison, I drunk tweet about how I hate tourists who stand too close to me...
1 tag
2 tags
1 tag
Life Lesson #126
They say that "Knowing is the first step." That's true, but they forget to tell you that, once you do know, there are still a bunch of steps after that. 
1 tag
2 tags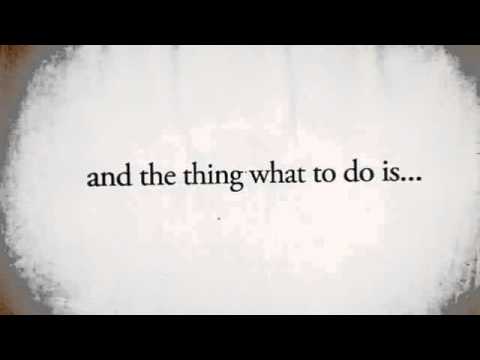 1 tag
1 tag
Bear With Me
When I started this site, I had no idea what it was about. I'm now a little over 140 posts in, and I guess you can say that I like food a lot and can't draw. My New Year's resolution was to write more "real" posts on this site. We're already in March, so I think I should start. Also, I ran out of stickfigures. One of the main goals that I'm constantly...
1 tag
I've been too sick to write any sort of new or original thought this weekend. In case I don't make it, please re-read my living will. 
1 tag
"Go into the arts. I'm not kidding. The arts are not a way to make a..."
– Kurt Vonnegut
1 tag
2 tags
2 tags
1 tag
1 tag